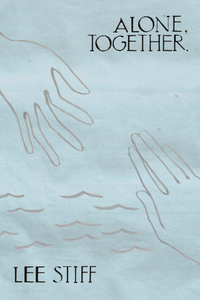 Prose, chapbook, 28 pages, from Bottlecap Features.
Siblings who have drifted an ocean apart and meet on moving day to clear their belongings from the family home, only to argue over who will keep the scrimshawed whale's tooth left by their father. A tentative young woman who thinks she sees the ghost of a teenage friend and struggles to work for a moody, melodramatic ceramicist while trying to find her own way, and an emotionally bruised loner who finds herself in a new city and chooses the company of a painting over people while drawing inspiration and resolve from silent encounters.

These three stories explore how we grow, what we let go of and what we keep with us from childhood, including haunting stories, strange songs and petty feuds, along with precious beauty and kinship found in unexpected places.
Lee Stiff grew up near Princeton, NJ in a haunted farmhouse. She took a detour from the study of English literature after finishing her MA at Yale and went to NYC to write for various publications, including Spin magazine and Marvel Comics where she was a marketing copywriter. After a stint in Hollywood developing an original screenplay that never became a movie, she finally returned to what she loves most: writing short stories and poems.