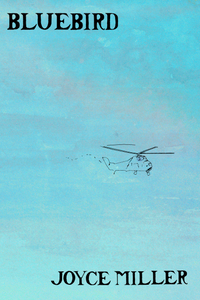 Prose, chapbook, 36 pages, from Bottlecap Features.
Juniper lives and grows in a city outside the suburbs where she goes to school. She is always leaping farther than she should, and at the wrong time. She tells her mother she will call child protective services, and makes her best friend cry on the playground when she runs ahead to make friends with the popular third grade girls. She tries to build a helicopter, but her dad won't let her. She tries to leap from the stairs to feel the sensation of flying, but her mom warns her that she'll hurt herself.

Other little girls seem to know how to behave, and when Juniper tries to be like them, she can never seem to do it right. Her mother says that the most important thing is to just have fun. Juniper's best friend Chantelle is kind, intelligent, and always fun to be with.

When Sansa joins the class, she steals Juniper's best friend and changes all the rules. Maybe because Sansa's mother believes Juniper took Sansa's spot in the second grade while Sansa got held back a year, or maybe because Chantelle and Sansa are just more mature–no one likes Juniper anymore. She starts wearing all black, and refuses to bathe. She starts to feel left out, and instead of admitting that anyone has the power to reject her, she embraces being excluded. She starts to notice the strange things adults do, but knows better than to say anything.

When Sansa's Mom writes a play for the whole class to perform, she casts her own daughter as the lead and Juniper gets to play the role of the Bluebird. After the performance, Juniper's teacher tells her what a great job she did. Finally she is allowed to fly—but at what cost?
Joyce Miller lives in New York and was born and raised in Philadelphia. Her parents are both twins of Amish descent. She has published satirical essays with McSweeney's Internet Tendency. Her work is included in Keep Scrolling Till You Feel Something: 21 Years of Humor From McSweeney's Internet Tendency and Stage It and Stream It: Plays for Virtual Theater. Both books are available for purchase online and in stores.