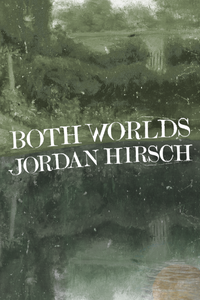 Poetry, chapbook, 24 pages, from Bottlecap Features.
Utopia must be fought for, with the fight taking place both here and in the days, decades, and centuries to come. Moving between the microscopic and telescopic, Jordan Hirsch's Both Worlds combines her love of language and Star Trek to glimpse the daily battles as we strive for some place better. The nine poems within refuse to stray from the political, examining both the power of the individual as well as the weight of the corporate.
Punchy and forceful, while still tender with the grief and loss inherent to our current dystopia, Hirsch's debut chapbook imagines a universe that can be–one that has space for everyone. Seeing the potential even in pain, Both Worlds calls readers to presence and healthy skepticism of the status quo.
Jordan Hirsch writes speculative fiction and poetry while occupying the ancestral and current homelands of the Dakota people, Mni Sota Makoce. She is a recent graduate of Concordia University's MFA in Creative Writing program and is a member of the Science Fiction and Fantasy Poetry Association. You can find more of Jordan's work on her website (jordanrhirsch.wordpress.com).