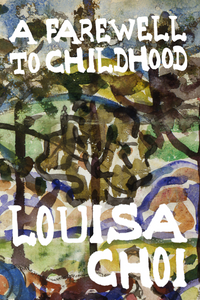 Poetry, chapbook, 32 pages, from Bottlecap Features.
A Farewell To Childhood is a collection of poetry by Louisa Choi which reflects on the stage in life in which one enters adulthood. Written during her 17th, 18th and 19th years of life, Louisa reflects on the emotional rollercoaster experienced during this time. There is much grief, hope, excitement and fear in her words as she shares her journey.
Following her style of poetry, each poem is a piece of a collective memoir told throughout the collection. Louisa's own childhood was one filled with innocence and pain that was discovered only later in life. During the time of writing this book Louisa was undergoing mental health treatment, therefore the poems also reflect the emotional outcome of that process. This is the first time these poems are being shared in full.
Louisa Choi is a Korean American poet and artist who grew up in Hong Kong. She is known for her Instagram page @louisaachoi, with over 30,000 followers. She grew up writing poetry since she was 11, and started sharing her poetry through artwork a few years ago. Her inspirations creatively include Sylvia Plath, Taylor Swift, Pablo Neruda and Osamu Dazai. Besides writing, she thoroughly enjoys spending time outdoors and with friends. She is currently attending college in the US, but still enjoys any time she can in Hong Kong.