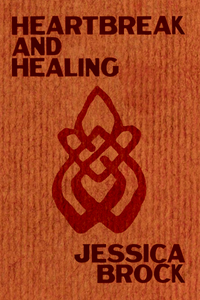 Poetry, chapbook, 24 pages, from Bottlecap Features.
"Heartbreaks are difficult thing for us all. The trust we feel towards someone being ripped away by there actions. This book is about the pain of a heartache and healings we find after it. This book shows how we can re find ourselves after the worst events happen to us. 
I wrote this book so I could heal. This book has in it the raw pain I've felt and the healings I have gotten afterwards. The stories in this book have strong emotions that many people can relate too. Healings can always be found. They just may take a while and a lot of work."
-Jessica Brock
TW: SA
Jessica Brock (also known as Jessi) has been writing poetry since middle school. She is a senior at Erskine College studying special education. She has one brother with multiple disabilities. In her free time, she likes to read picture books to him. She got into poetry as a form of therapy. Poetry has provided her with an escape from the troubles of the world.