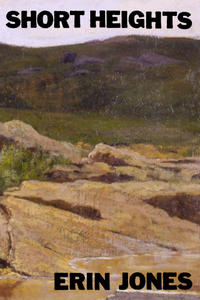 Poetry, chapbook, 28 pages, from Bottlecap Features.
These selected poems are part of a journey that I have been on over the last few years. It has been a long and winding path with a few successes and many friends along the way. For me, life is at its best when there is learning and moving forward. 
Words have never been mere words for me. They have meaning, emotions, and do more the simply communicate. Inspiration is always open to interpretation. I never know where or when my next poem will come from.
Erin Jones was born in Wisconsin and raised in Arkansas. He grew up in a small town, went off to college, dropped out of college, and enlisted in the U.S. Army where he served as a cavalry scout. After the service, he returned to The University of Arkansas and completed degrees in communication and economics. He is an avid collector of beer cans and breweriana. He has published stories and poetry in various magazines and recently published a poetry collection, Goes Well With Beer.