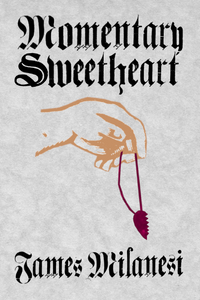 Poetry, chapbook, 32 pages, from Bottlecap Features.
Momentary Sweetheart is a romanticized recounting of intimacies throughout a transitional period in the author's life. It combines the chaotic nature of relationships with surrealist and transformative undertones. This is not a chapbook of love poems, it turns the mirror on the reader and asks, "does love save us from ourselves?"

James Milanesi is a shadow puppet with teeth. He lives in Philadelphia with his cat, Wain. He is the founder of a collective of poets who calls themselves Poet's Row.