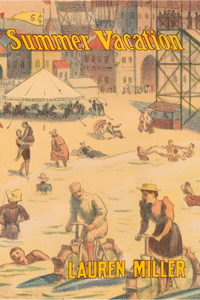 Poetry, chapbook, 32 pages, from Bottlecap Features.
Summer Vacation is a collection of poems that explore the experiences of queer teens and young adults in the summertime. The collection journeys through the coming of age of young lesbians as they fall in love and like, find themselves, and discover what it means to be a human being on this planet.
The book is an intimate look at sex, love, identity, and lazy summers.
Lauren Miller is a writer of novels and poetry from Charlotte, North Carolina. When she isn't writing, working at an elementary school, or watching Call the Midwife, she's spending time with family and friends, as well as playing with her goldendoodle.