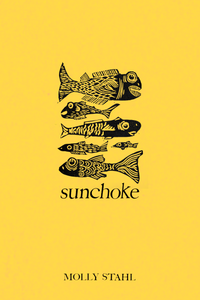 Poetry, chapbook, 28 pages, illustrated, from Bottlecap Features.
This small collection of poetry is the quiet contemplation of rural life in the Catskills. Inspired by the mundane and every day of nature and people, they tell a story of experience and time. It is at the heart of taking moments to listen, tune out the noise of the world, and appreciate simplicity that these poems were born. Evoking the feelings of changing seasons, the passing of time, and the comfort of love and friendship, this collection is the peaceful reflection of a day lived.

These poems are the quiet song of the world around us, what happens when you open yourself up to listen. A dear friend told me, it has always been within you. It is through the most pure and simple gift of support and love that these poems were able to be written.
Molly Stahl is an artist, designer, and poet based in Livingston Manor, NY. She forgot how much she loved to write, so she started again. She is a graduate of the University of North Carolina at Charlotte with an MA in Urban Design, and a BA in Art History from Binghamton University.