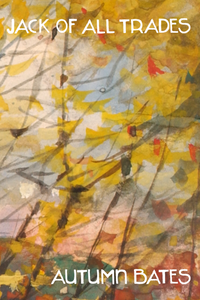 Poetry, chapbook, 36 pages, from Bottlecap Features.
This book brings a spoken word poetry experience born from a need to be heard. The concept of this book focuses on packaging internal fears in an accessible format with raw honesty. This book strives to find connections to the reader by highlighting the many ways that the author separated themselves to hide insecurities, and imploring the reader to consider emotions they may be hiding. It brushes the surface of feelings of unworthiness, childhood traumas, and a deep need to feel loved.

Childhood memories come to life in poems such as "Pandemics Come in Twos", and "I Have Always Been Too Much". These poems were created with the realization that our inner child never grows up. The universal shame of early adolescence is explored in "Anxiety" and "Jack of All Trades". An insight into an overworked college student peek through "Bookstore Thoughts", and "It's the Mental Illness, Ain't It?" Numerous other poems crafted in adulthood follow, and intertwine with past and future threads to create a mundane life laid bare for all to see.

Autumn grew up with a voracious love for reading, and found friendships in the pages of books. This passion for reading led to a realization that education was a way to a better world. This knowledge led Autumn to graduating high school early, and becoming a first generation college graduate. As an elementary teacher now, she attempts to instill compassion, empathy, and a voracious love for reading into each and every one of her students. Her passion for learning continues, propelled forward by her desire to build a genuine connection with the world.