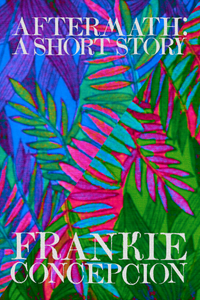 Prose, chapbook, 32 pages, from Bottlecap Features.
As children, Lena and Lily shared a bond unlike any other. They shared clothes, shared secrets; they whispered dreams of their future to each other in the dark. Together in their ancestral home in the Philippines, they created worlds full of wonder and magic; in the forest, they communed with fairies and escaped the clutches of the tikbalang and the duwende. But when Lena returns to her ancestral home after years abroad, she finds her beloved cousin changed in unexpected ways. Suddenly, what was supposed to be a beautiful reunion has become a matter of life and death—one which will challenge Lena to reckon with the mistakes of her childhood.

Rooted in Filipino myth and folklore, Aftermath is a short story which asks us to reckon with the deep power and bonds of girlhood. It is a story that illuminates the ways in which we betray ourselves and others, hold our guilt, and answer for our actions. Most of all, Aftermath will challenge cultural expectations of women's beauty, bodies and agency, and how harmful beliefs can be passed down from one generation to another.
Frankie Concepcion is a writer from the Philippines and Massachusetts. She is an M.F.A. Candidate in Fiction at Arizona State University, and the current Fiction Editor for Hayden's Ferry Review. In 2019, she created the Boston Immigrant Writers Salon-- a community to empower and inspire immigrant voices. Her writing has been published in Joyland, HYPHEN, Wildsam Travel Guides, Rappler and more, and she is the recipient of fellowships from Sibling Rivalry Press and the Virginia G. Piper Center for Creative Writing.