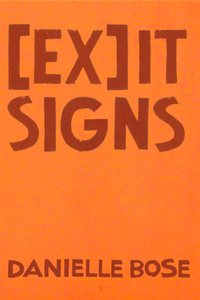 Poetry, chapbook, 28 pages, from Bottlecap Features.
If you have ever experienced the heart-wrenching, gut-dropping, skin prickling, or even brutally banal sides of love and loss, this chapbook is for you. This collection of micro stories has been written to my ex-lovers, some of which were only in my life for an evening, others for the years of our relationship. I wanted to capture the roller coaster of high-intensity emotion that comes alongside our personal relationships, both the beautiful and the ugly. In a world where dating has become increasingly painstaking, I felt it necessary to share my experiences, to connect the reader to a perfect stranger who after the bulk of the work might feel a little bit closer to.
This collection isn't for the faint of heart, if you're reading it you've probably felt the I-never-want-to-leave-this-bed-I'll-never-fall-in-love-again type of disastrous ending to an intimate relationship. Pajamas covered in your third pint of Ben & Jerry's, crying over Jennifer Garner's role in 13 Going on 30, that kind of heartbreak. If there's one thing I'm sure of it's that I have been there. A few too many times.
Danielle is a 30 year old poet and semi-functional adult who has a proclivity for turning heartbreak into immortal splashes of ink on her pages. Currently residing in Salt Lake City, UT, (the home of white picket fences and divorce before you turn 30), she is continually trying to navigate the intricacies of life and dating in a digital world.