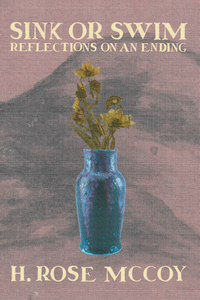 Poetry, prose poetry, chapbook, 32 pages, from Bottlecap Features.
Sink or Swim is a collection of poems written over the course of a long and difficult lesbian love. It focuses on themes of longing, loss, dreams, and desire, and asks the reader to review the depth of their personal relationships through the author's infatuation.

Rendered varyingly in rhythmic rhyme, simple prose, basic verse and scattered syntax, Sink or Swim: Reflections on an Ending is a harsh and haunting love story that speaks for itself from beginning to end.

Rose McCoy (she/her) is a poet and writer from West Virginia. She has been published in print through Free Spirit and online through Cathartic Lit Magazine and Graphic Violence Lit. Writing updates can be found on her Twitter @24hrmccoy.