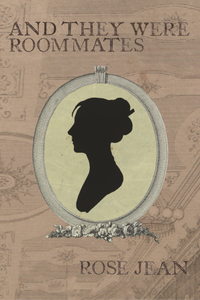 Prose, chapbook, 36 pages, from Bottlecap Features.
"Historians have long debated the nature of the Boston marriage. Were these two women roommates? A couple? In love?"
The short works of fiction in Rose Jean's And They Were Roommates cover the storied lesbian tradition of common-law marriages, from 19th-century New England to 1970s Japanese yuri to modern-day UHaulers in Montreal.
Make no mistake— these Boston Marriages are no mere financial, platonic, or practical arrangements. These are queer love stories of lust, loss, heartbreak, and horror that two women can inflict on each other, while maintaining a lease together all the while. And They Were Roommates is Rose Jean's debut chapbook.
Rose Jean is an emerging multi-genre writer, aspiring Québécoise, and prolific lesbian based in Montreal. Her work is published or forthcoming in Bottlecap Press, Catatonic Daughters, the Bull & Bear, McGill International Review, McGill Journal of Political Studies, Pink Plastic House a tiny journal, Sinister Wisdom, and more. A soon-to-be graduate of McGill University with a Joint Honours BA in English Literature and Political Science, Rose is currently plotting her next move. Find her on Twitter @softboiledbabe and on Instagram @rosej3an.