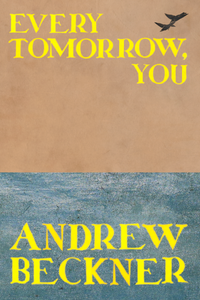 Poetry, chapbook, 20 pages, from Bottlecap Features.
Every Tomorrow, You is the rope bridge between one life and another, exploring themes of memory, loss, love, and family, and unraveling the paths we take to get there. The collection of poems searches out meaning amid inevitable change through narrative and small glimpses of beauty.

The collection dances with nature as both the context of our lives, but also as a companion for metaphor, answer, and understanding. Nature, where we come from and return to when seeking answers. These poems navigate the rugged terrain which is the people and the places we come from, the ones that make us, and ultimately color our initial lens of the world.

The poems are a mediation on objects and the beauty that is often unfurled from the ugly, the imperfect, and the incomplete. Every Tomorrow, You is one man's supremely human search for meaning in a present that is often clouded by obligation and its neglecting of desire, affection, and healing.
Andrew Beckner is a writer from central Indiana. He has published fiction, non-fiction, and poetry. His work has most recently appeared in or is forthcoming from Chicago Quarterly Review, Los Angeles Review of Books, Sky Island Journal, Rabid Oak and LandLocked, among others. He lives in Orange County, California, where he hosts Write to Read: An Orange County Reading Series and teaches English and creative writing.