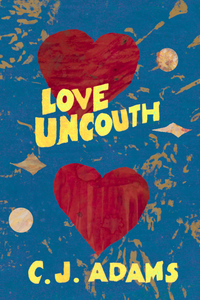 Poetry, chapbook, 28 pages, from Bottlecap Features.
This collection of poems was written in regards to a span of six months worth of experiences. A mixture of personal musings on my love life during that time and the occasional interjection of my psychosis, it documents the losing of a perceived ideal and gaining something worth more.

Because this is not a narrative that would allow the reader to fully understand the timeline of events, these poems may seem disjunct and random. The hope is that some will strike a chord in your soul, rather than tell a story.
One may call them a fool for love, but they think they found it. Adams insists that "love is everywhere" if you only look around, and where you can't find it - embrace that, too. Twenty-six and smiling, for the record.